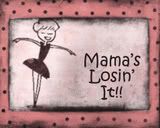 Question #3 of
Mama Kat's
writing prompt: How did you parents choose your name? What does it mean? What would you change your name to if you could?
Way back when I was born (circa 1978) there were no fancy ultrasounds to tell mom & pop which side of the boy/girl pool to bet on. Nope. So you might think, given my first name (Ryan for those of you who aren't paying attention) that my folks were indeed hoping for a boy. That is not the case. They had no boy names picked out. They only liked Ryan for a girl. Actually, at the time, Ashley was a boys name, as well. It was
before the
80's Ashley bomb. So they liked boys names for girls. Eh.
Except not quite. The
original
name they picked out for me was....
Christy
Bliss. Super girlie, I know. Weirdos. So how did I go from cutesy feminine to what-where-who-is-this-guy? Somebody apparently told them
Christy
Bliss sounded like a stripper name. Boo.
I really like the name Bliss. It means happy. As for my name, I don't know what the heck it means, other than boy.
If I could change my name...? Okay, so I kind of did. By 4
th
grade, I was so tired of confusing teachers with my boy name, I made everyone start calling me by my middle - Ashley. As an adult, I like Ryan better, but it was tough being a prissy princess girl with a macho name! And my parents threatened to disown me if I ever changed it back again.